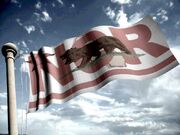 These are the different factions that are vying for power in the
Core Region
.
New California Republic
Brotherhood of Steel
Unity (Master's Army)
Gun Runners
Crimsom Caravan
Blades
Regulators
Enclave
Followers of the Apocalypse
Children of the Cathedral
Slaver's Guild
Hubologists
Shi
Yakuza
Wrights
Mordinos
Bishops
Salvatores
Slags
Vipers
Jackals
Van Graffs
Ad blocker interference detected!
Wikia is a free-to-use site that makes money from advertising. We have a modified experience for viewers using ad blockers

Wikia is not accessible if you've made further modifications. Remove the custom ad blocker rule(s) and the page will load as expected.