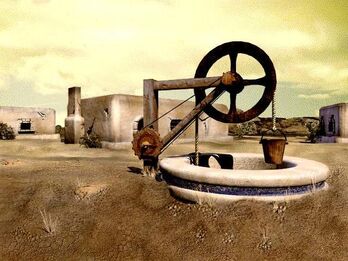 This is a massive project in which we plan to create a page for every major location in the Fallout world. This spans every game and also includes important locations like New Canaan that are only mentioned. This will not however deal with any location that is not canon such as those in Van Buren
Guidelines
Edit
Give a good description of the area.
Include history or important events that have happened in the area.
list quest that appear in the area by the name that they appear as in the game.
Try to include quotes about the area from NPCs.
Ramallah - Project Manager
Sombar1 - Project Contributor
Tioona 21:09, December 15, 2011 (UTC) - Project Contributor
Ad blocker interference detected!
Wikia is a free-to-use site that makes money from advertising. We have a modified experience for viewers using ad blockers

Wikia is not accessible if you've made further modifications. Remove the custom ad blocker rule(s) and the page will load as expected.